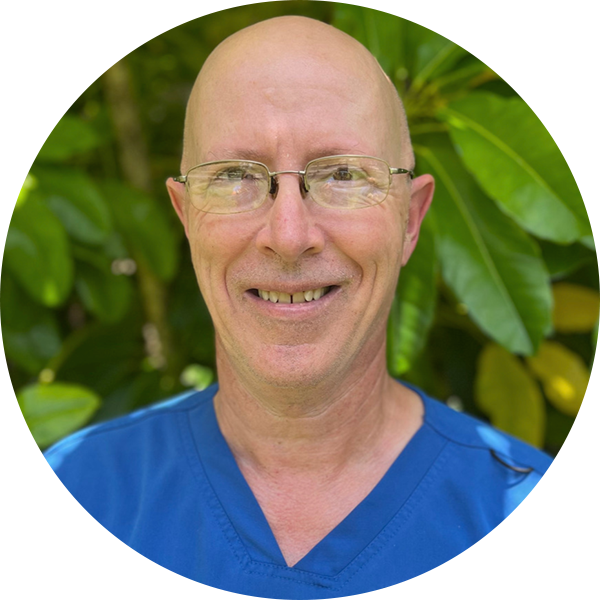 John Sutherland
John, PT - John is a native of New Orleans and a P.T. graduate from Louisiana State University Medical Center (LSU). He began his career as a P.T. at The Rehabilitation Institute of New Orleans (RINO) where he quickly became the manager of the outpatient department. John later took a position at The Bone & Joint Clinic in the New Orleans area where he worked for over ten years as the Outpatient manager and lead Physical Therapist. After hurricane Katrina, John and his family moved to Sarasota and he began working in a variety of clinics, but he recognized that there was no consistent and effective therapy for patients with lower back and sciatic pain. In 2011, John worked with the Spinal Decompression Institute to develop a Center for Spinal Excellence Physical Therapy Clinic in Sarasota. John has been an Owner and the Lead Physical Therapist at White Sands Physical Therapy & Aquatics since 2012.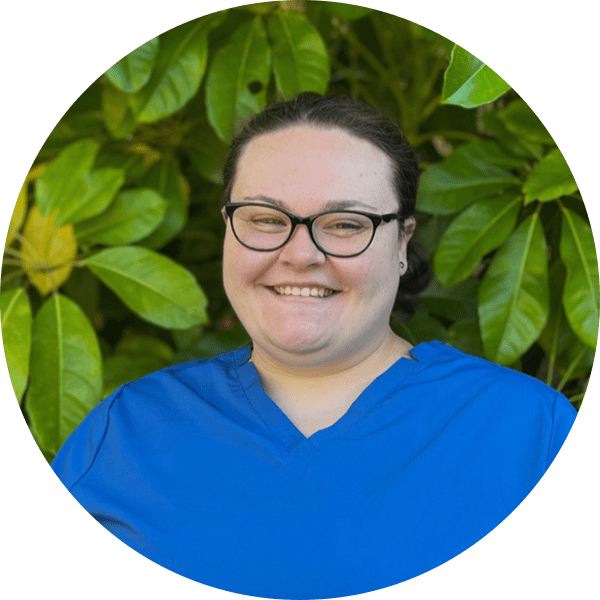 Alex Fisher
Alexandria Fisher is a native of Pennsylvania; new to Sarasota as of March 2022. She received her Doctorate of Physical Therapy from Ithaca College in Ithaca, New York in 2020. Alexandria is passionate about partnering with her patients to integrate the best evidence in their care which involves managing symptoms and improving function through patient education, manual therapy techniques, and movement/exercise program. Alexandria enjoys exploring the area with her partner, finding the best spots for wildlife, food, and culture. She enjoys swimming and spending time with her family. Alexandria focuses on: • Orthopedic problems involving the Hip, Knee and Ankle • Geriatrics • Neurological Pathologies • Manual Therapy & Soft Tissue Mobilization As a new grad she is excited to start her career here at White Sands and get to know all of her patients!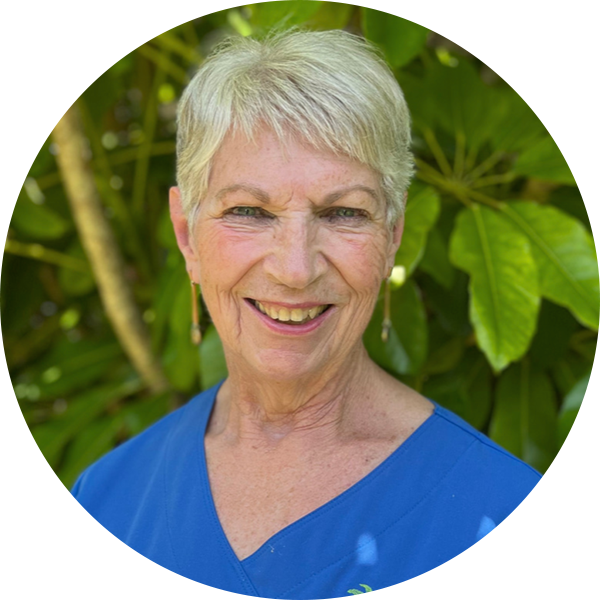 Jane Schroder
Jane, PT – Jane relocated to Sarasota in 2001 from Long Island, NY. She started her career as a R.N. working in Cardiac Care and Orthopedics. She realized her true calling when she got a B.S. in Physical Therapy from SUNY at Stony Brook in 1978. She continued her education by achieving a Masters in Exercise Physiology. The field of Physical Therapy has many avenues and Jane has worked in a lot of them including Neonatal, Child Development, Neurological, Balance, Vertigo and Orthopedics. She decided to take her knowledge to the classroom, teaching courses in Orthopedic Physical Therapy and Exercise Physiology at SUNY at Stony Brook and lecturing at several other colleges in New York and Florida. Orthopedics is her main area of interest, having received extensive training in pelvic girdle issues. Jane is well known for her hands-on approach to therapy and is happy to be working at White Sands Physical Therapy and Aquatics with a fantastic, caring and knowledgeable staff.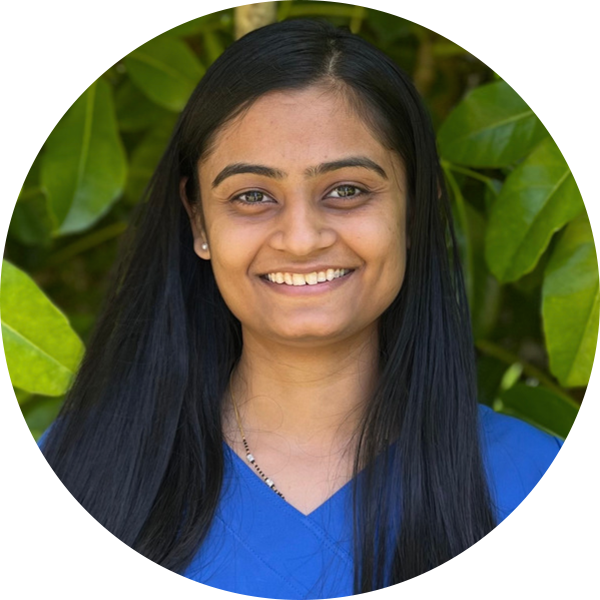 Shivani Patel
Shivani Patel is working as a physical therapist at White Sands Physiotherapy and Aquatics. She graduated in India in 2018 and moved to the United States in 2019. She did her Bachelor of Physical Therapy at Charusat University, India. She worked as a physical therapist in an Inpatient Orthopaedic Hospital for 1 year in India. She took her required physical therapy credit courses in the United States for her physical therapy certification and passed her board exam in 2021. She likes cooking, travelling, spending time with family and friends during her free time.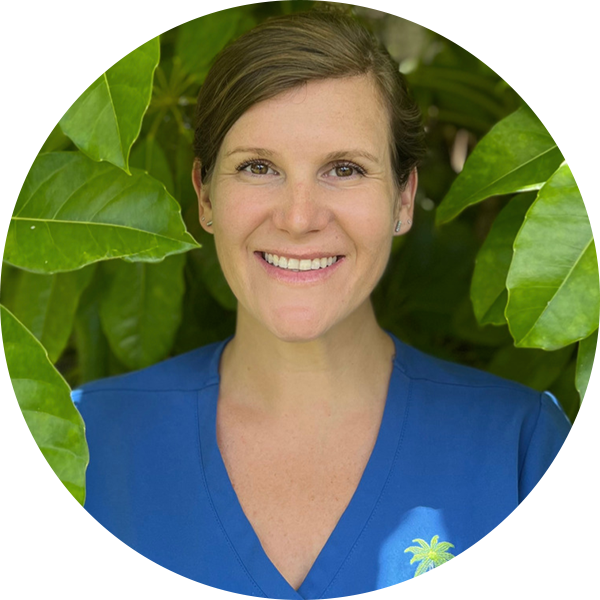 Hayes Brishke
Hayes, PTA - Hayes graduated from Keiser University with an AS in the PTA program. Hayes is a native of Sarasota, FL and has always been interested in the way the body and muscles work together. This, as well as her love for helping people is part of why she wanted to become a PTA. Hayes loves being around water whether it be a pool or the beach and for Hayes, White Sands Physical Therapy and Aquatics is the perfect mix of water and land therapy to help people improve their quality of life.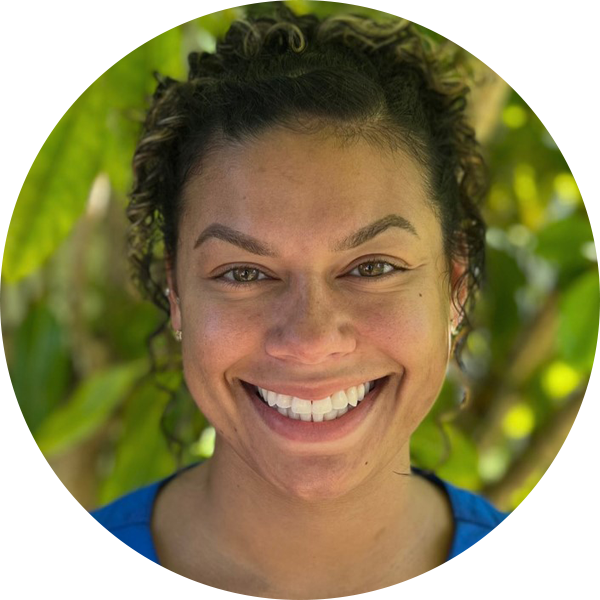 Megan Stewart
Megan is a native of Connecticut and moved to Sarasota, Fl in 2005. She attended City College of Technology in Brooklyn, NY to become a dental hygienist. However, after relocating back to Sarasota in 2020, she realized her true passion was helping people stay fit. She graduated with high honors from Kaiser University in 2021. Megan loves helping people get back to their favorite activities such as walking, biking or gardening. Outside of work, she enjoys cooking, exercising and painting.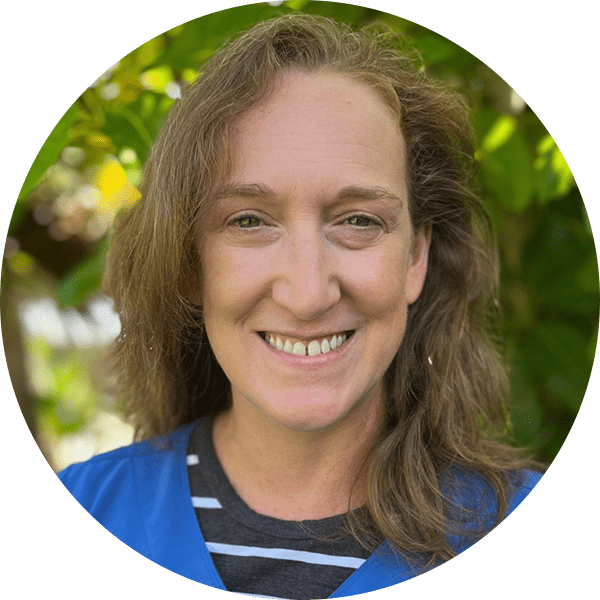 Melissa Callahan
Melissa received her B.A. and teaching certification from the University of Michigan. After years of teaching in both the public school system and non-profit sector, Melissa decided to change careers and returned to State College of Florida for her Physical Therapy Assistant degree. Physical therapy has been an ideal fit where she can educate and challenge patients while helping them to achieve their goals. Outside of White Sands, Melissa enjoys camping, a good book and spending time with her family.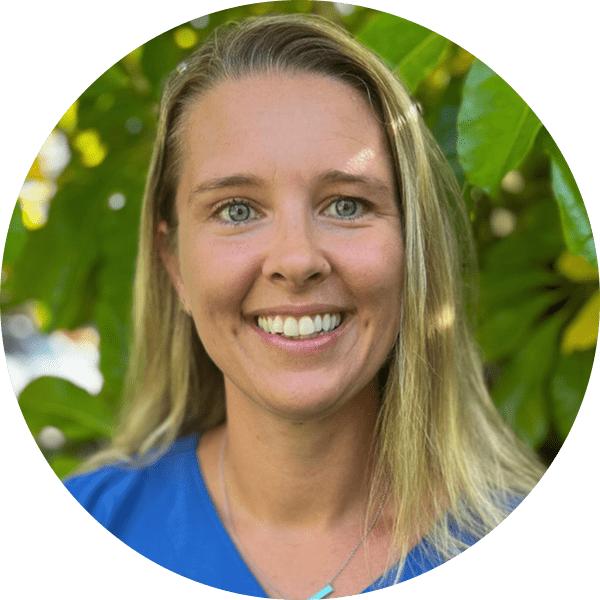 Stephanie Barniskis
Steph, PTA- Stephanie received a B.S. in Business Administration from College of Charleston, but quickly realized that what she was truly passionate about was health, fitness and nutrition. With this, she went back to school to get an AS in the PTA Program from State College of Florida. She loves being able to challenge people both in water and on land. When not at work, she enjoys kayaking, traveling and having adventures with her kids.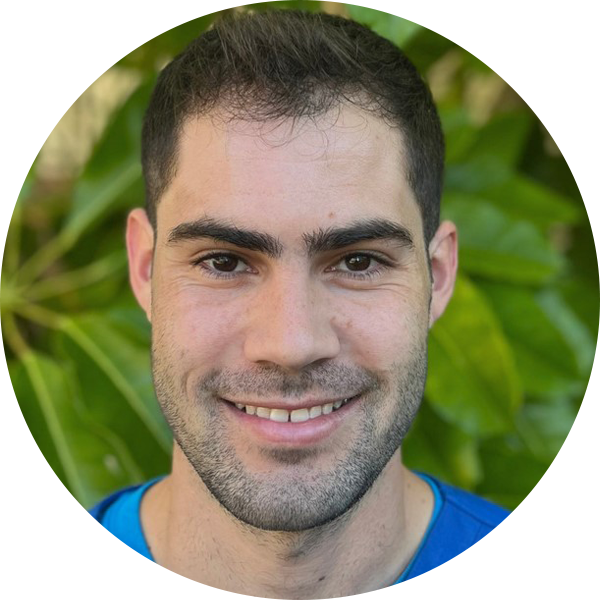 Christopher Bellucci
Christopher Bellucci is from Chicago but moved to Sarasota as a toddler. He graduated from Riverview High and went on to attend Keiser University to pursue his Physical Therapist Assistant education. He has a passion for exercise and nutrition and loves helping people achieve their physical goals. In his free time he enjoys working out, watching sports (any sport!) and spending time with friends.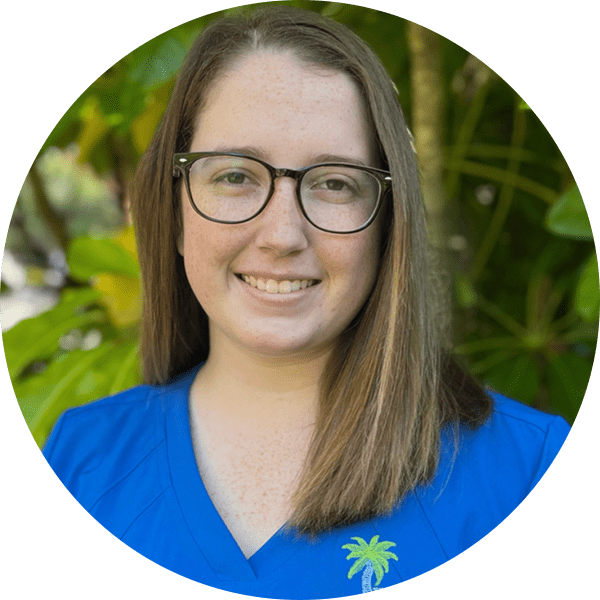 Ashley Thompson
Ashley Thompson is a born and raised Sarasota native. She received her Degree as a Certified Occupational Therapy Assistant from State College of Florida in 2021. Ashley has experience working with adults of all ages in inpatient rehabilitation and skilled nursing facilities with a variety of neurological and musculoskeletal disorders including Stroke, Orthopedic Injury, Parkinson's, and she's also very passionate about working with amputees. She is excited to see what progress she can make as a new therapist in the field and seeing her patients reach their full potential and have a better quality of life. She enjoys playing golf on the weekends, hunting, and going out on the boat with her friends and dog! --
Roxane Sergi
Roxane, Clinical Director - Along with overseeing the daily activities at White Sands, Roxane ensures that everything runs smoothly. Her responsibilities are wide and varied but she enjoys interacting with patients, scheduling their appointments, and coordinating their care. She will gladly address any questions or concerns that might arise. A French native, Roxane was born and raised in Paris but moved to Sarasota in 2003 where she first learned to speak English. She graduated with a Bachelor's degree in Medical Science. Roxane first started working in the medical field as an office assistant in a Clinic in Paris while she earned her Dental Assistant diploma. She continues to learn and expand her skills while pursuing her career in the medical industry. Formerly, Roxane was the Front Office Coordinator in a fast-paced medical office in Lakewood Ranch for over 7 years. In her spare time, Roxane enjoyed spending time with her son Enzo, crafting, travelling, and scrapbooking her memories.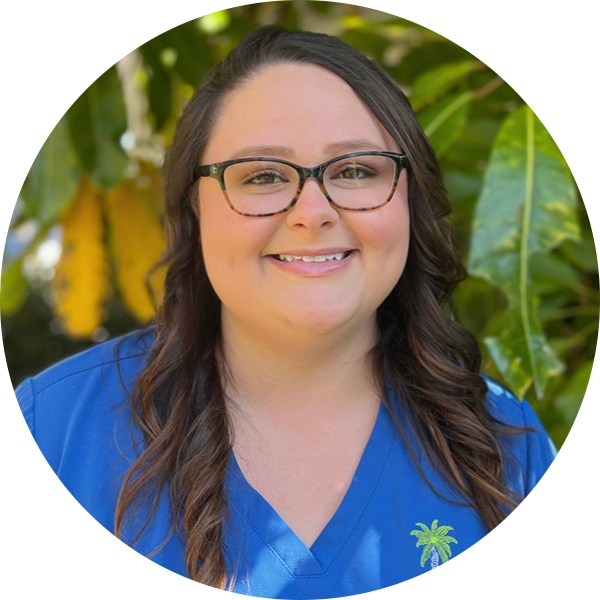 Sarah Vernon
Sarah joined the White Sands team in May of 2020 as a front desk receptionist. Her dedication and work ethic allowed her to get promoted to the Front office lead within a year. Before starting at White Sands, she managed a family-owned restaurant for about 10 years. Knowing she has always wanted a career in helping people she left the restaurant business to work in the medical field. Sarah is also certified as a phlebotomist, a CNA, and is currently in school to further her career in the medical field. The patients and her coworkers love her welcoming bubbly personality. She is a Florida native but has only been in this area for about two years. In her spare time, Sarah enjoys making memories with her daughter, baking, traveling, and spending time with her family and friends.